The Enpower Greentech Story
Since 2012, Enpower has developed advanced energy and power solutions for greentech applications that require uncompromising energy density. Our founders, Dr. Sam Dai and Dr. Che Yong, were challenged by our friend and mentor the Professor, Dr. John B. Goodenough to meet society's need for safer and better batteries in order to resolve the better battery bottleneck that holds us back from transitioning to a greener economy.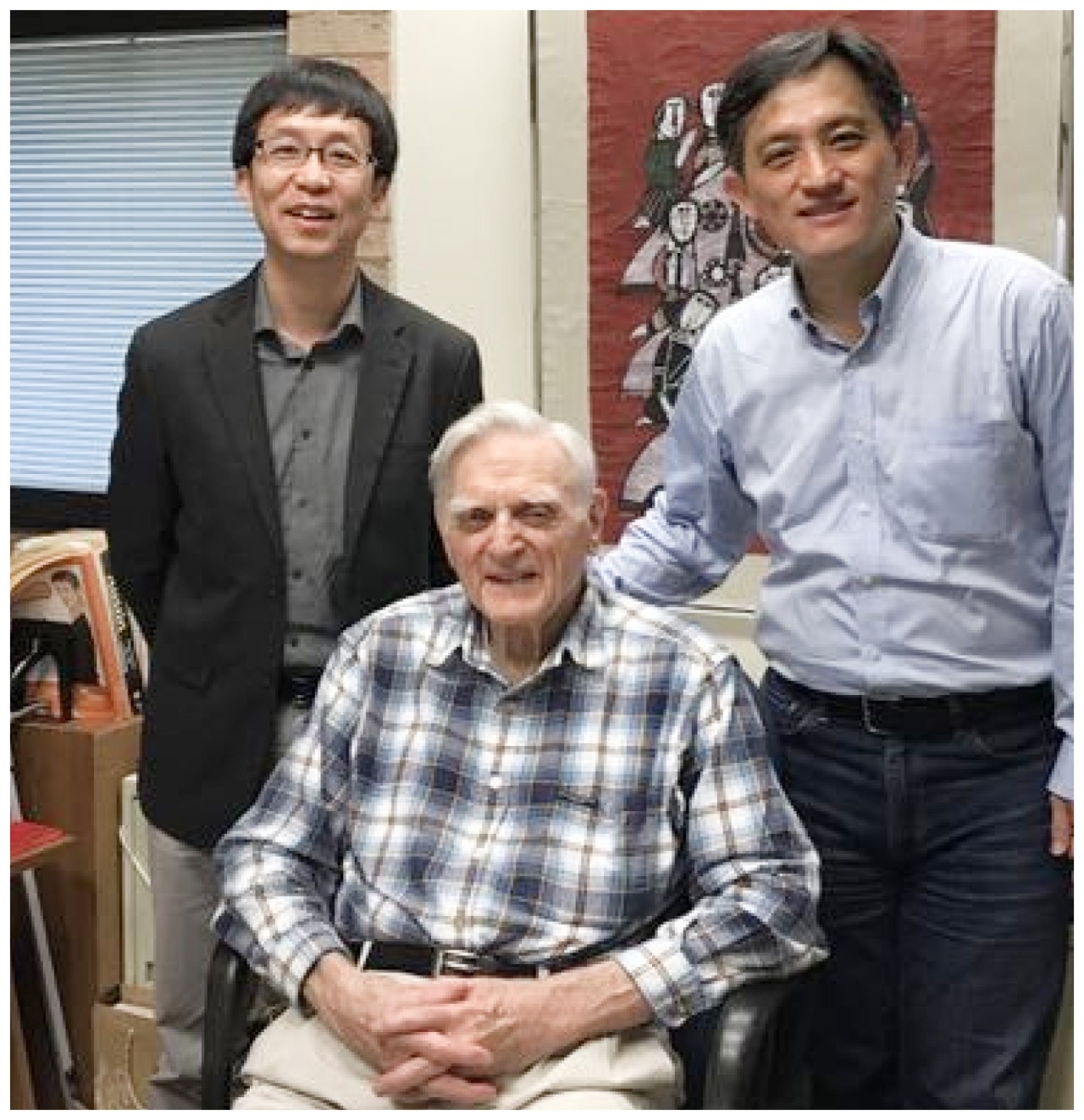 Dr. Goodenough with Dr. Sam and Dr. Yong Che (2017)
After completing post-doctoral studies in lithium-ion material science, under the late Nobel Laureate Dr. John Bannister Goodenough, our founder Dr. Sam Dai incorporated Enpower Greentech with his friend and newly appointed Chief Technology Officer - Dr. Che Yong.
While reflecting on their life mission and study both Dai and Che realized there was a critical unmet need in the green energy equation: better batteries. Sam might say it was God's grace leading him while Che might say it was fate, but both were rightly paired for this next venture with dual operations through Enpower Greentech (in the USA) and Enpower Energy 恩力 (in China).
From the inspiration of Dr. Goodenough and the conviction to provide smarter power for a greener planet, both Dr. Che and Dr. Dai committed to the cause. Unfortunately, in 2012 it was too early for the United States to take a leading role in batteries and green energy. Therefore, after establishing the San Jose, CA headquarters, the pair set to work in respective offices Japan (Che) and China (Sam) to build what would later become a globally integrated greentech network connecting American demand with Asian supply and technical capabilities.
Fast forward to today and Enpower Greentech's team includes talented engineers and scientists with technical centers on 3 continents and customer support in 4. Our team continues to develop and deploy better batteries that resolve the green energy bottlenecks our common net-zero future faces.
The Name & Scope
"Enpower Greentech" was established and registered in 2012 - an early date, relative to "greentech" discussions that would later come.
The name "Enpower" naturally refers to both energy "En-" and "-power". Both energy and power are required to resolve the bottleneck that faces so many technological transitions to greener energy solutions. Our founders Dr. Dai and Dr. Che understood clearly that battery technology needed to improve for solar, wind and nature energies to be captured, stored and deployed more effectively.
As American Chinese, they selected an appropriate name by combining the characters for grace 恩 "En" and power 力 "Li" - producing the Chinese namesake "Enpower Energy" or 恩力. In Japanese the name has a fortuitous meaning, with implications to "fate" as in 缘分 "yuanfen". 
"EnLi" 恩力 (the Chinese namesake "Enpower Energy") has become a well known and deeply respected player in solar energy storage, EMS, BMS and energy deployment in both Asia and Europe. Enpower Greentech has been working in Asia since the inception (2012) because the market and application for greener energies was more mature than on the North American continent.
Now, a decade later Enpower Greentech is pleased to open our first manufacturing center in Ann Arbor, MI to support the dramatic push towards electrifying vehicle transport. Our energy rich power dense pouch batteries are well suited for commercial, industrial and specialty drones in addition to electric aircraft (aerial eVTOL) applications. Our powerful prismatic and energy dense cyclindrical cells are highly sought after by the electric vehicle and commercial/agricultural sector.
Our patent portfolio includes prelithiated lithium metal anodes, sodium-ion battery compositions and sulfide based applications for renewable and recyclable battery applications that are moving from lithium-ion to semi-solid lithium metals to all-solid-state batteries.
Join us, as we empower a greener future!